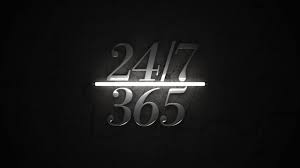 One effective incentive to keep prisoners compliant is the rewarding of good behavior with extended visiting hours for family. One correctional facility in Spain, the Aranjuez Prison, boasts some of the most docile and well behaved prisoners in the world. As long as inmates remain submissive and appear punctually for roll call, they are permitted to have their entire family stay with them in prison indefinitely.
Of course, the spouse and children are permitted to come and go as they please, as long as they don't smuggle contraband items to the jailbirds. This is a perk that could very easily be abused, and yet it is exceptionally rare that anyone violates the rules, for fear of losing the great privilege of unlimited access to loved ones.
I wonder how seriously you would take your sanctification and your own holiness if you knew you could lose your uninhibited access to visit with God?
Moses was one who truly grasped what a goldmine it was to meet with God. He never got bored, in fact he got greedy for more of God's glory. Consider what led to this jaw-dropping honor…