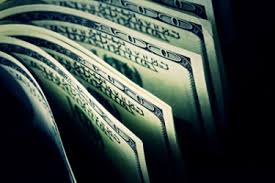 I have come to suspect that there is a disconcerting mercantile imbalance in the spiritual war between the kingdom of light and the kingdom of darkness. Our side sometimes seems to be underfunded.
If an economic discrepancy is observed, surely it would be in our favor? Our army of missionaries and evangelists and church planters is fighting for the fame and sovereignty and dominion of the One who owns all the cattle on a thousand hills and to whom all the silver and gold in existence belongs. And yet, the inexplicable reality  apparent to any casual observer is that too many of the skirmishes seem to be more lavishly supported on the enemy's side.
I'm convinced the reason for this economic discrepancy is due to a subtle sabotage of our supply lines. The problem is not the paucity of recourses to which our people have access. It can't possibly be that Satan has deeper pockets than God. The issue must be that our supply line is starved by our own tight-fistedness.
To put it bluntly: Satan always finances the lie; but God's funding of his cause gets mismanaged by his stewards.