I love evangelism. It's constantly on my mind. It is impossible to see a human and not think about where they will spend eternity. It brings joy to my heart when people tell me about their gospel conversations. I love watching evangelistic encounters on YouTube and seeing the way that others do evangelism. It is because of all these things that when I see someone misrepresent Christ that my heart is troubled. The Gospel message is already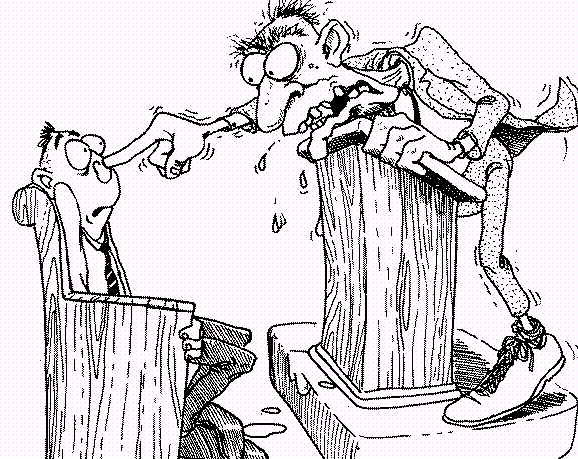 offensive enough.
And because of all these reasons I haven't been this disgusted by something I've seen done by "street preachers" since I got to see Westboro Baptist face to face. In a video entitled "Street Preacher Invades Starbucks" (I don't recommend watching it since it is filled with profanity) a group of men "invade" a Starbucks and then start following and screaming "repent" to a few pedestrians. As the scene got more intense, a lady said some words that should have stopped them in their tracks.
I would rather go to hell than be with you!
Instead of being proud of this encounter, to the point of posting it as an example of proper evangelism on YouTube, they should have been ashamed.
"I would rather go to Hell than be with you", are not some words that I ever want someone to say to me. And although Westboro and heretical "street preachers" are extreme examples, I think we are all tempted to sin during evangelistic encounters.  So here are some marks of an evangelist who seeks to represent his Savior in a way that would please Him.