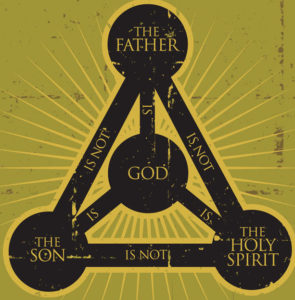 As the debate over eternal functional subordination continues in the various corners of the blogosphere, Jesse entered the fray yesterday, responding to Goligher's (one, two) and Trueman's original posts. He argued for a functional subordination in eternity past primarily on the basis that the divine plan of salvation takes place before the incarnation. And the Son, in agreeing to come as mankind's Mediator, necessarily places Himself in subjection to the Father's will. As I was interacting with Jesse's post, I began writing a comment in response. Before too long, that comment was blog-post length, so I thought I'd just give it its own post. He graciously agreed.
I still think it's premature for me to take a hard stance in either direction yet, because I think good questions still need to be answered by both sides, and especially by Grudem and Ware, but also by the non-EFSers as well. (My M.O. has just been to argue with whomever I'm talking to at the moment, no matter which position they take, until somebody satisfies my questions and objections.) Really excellent posts from Darren Sumner, Mark Jones, and Matthew Barrett have moved the discussion forward in what I think are helpful ways. If we keep pushing one another, respectfully and graciously, as brothers, I think the potential is there for some sort of agreement. As it stands now, I think I'm leaning toward the non-EFS side, while it seems Jesse may be leaning in the other direction. But, for reasons I hope this post will explain, I think what non-EFSers are most concerned to safeguard isn't so much that we don't call the Son's decision to undertake His saving mission "submission" or "obedience," but rather that we don't say that there is authority and submission within the inner life (ad intra) of the Trinity. At the very least, those are where my concerns lie.
In this post, Jesse's words from yesterday are in italics, while my responses follow. It does read less like a regular blog post and more like a long blog comment, because, well, that's what it is. I hope it's helpful to you anyway.