"Easter Sunday is the Super Bowl of church attendance!"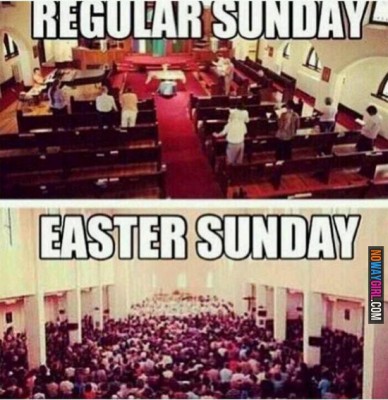 That's a statement I'm sure you've heard before. Just like the Super Bowl attracts people who don't normally watch football, Easter Sunday brings in so many who usually don't have any interest in the Bible or church, but feel like they should attend because it's what you're supposed to do on Easter Sunday. And while it is true that the world has a fascination with Easter and with attending church on Easter, what is equally true is that the world misunderstands Easter in significant ways.
The more I hear straw men arguments against the resurrection, the more I realize that the world has many misconceptions about the resurrection. Here are five of the most common ones I hear:
Jesus did not know he was going to die
One of the biggest misconceptions is that Jesus did not know he was going to die. It is fascinating to note that throughout his ministry, Jesus knew that it would end in death. In fact, although he could have prevented it, he made sure that it would happen.