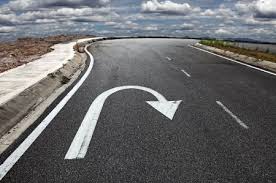 Every man feels like he's a good driver. But there is one maneuver that is challenging to perform, even for the most skilled driver: the U-turn. Most men will avoid this humiliating admission of fallibility at all costs, leading to some lengthy and circuitous routes as we choose providence over cartography to guide us to the elusive destination.
The help-meet God gave male drivers is the GPS navigation system. It's a cool gadget which tricks our egos into believing it's manly to listen to a British woman tell us when and where we need to turn.
I was once driving from Napa to the San Fernando Valley, which is a straight shot on a major freeway. But I dutifully activated my GPS, just to be safe. The lady's voice confirmed that I was getting on the correct freeway; then she kept quiet for six hours, lulling me into a false sense of security. Suddenly she piped up that it was time to take the next exit. But what GPS lady did not realize was that by now I was in a part of the city which I recognized, so her services were no longer necessary. I turned the volume off and kept driving, as captain of my car.
After about 15 minutes I no longer knew where I was. I sheepishly turned the volume back up. The lady was calmly telling me to make a U-turn. I detected a twinge of smugness in her serene imperative. I figured she was still trying to get me back to that exit, but that was way behind me now, so she obviously didn't know what she was talking about. I ignored her and looked for the next exit, which never came. Eventually I looked carefully at the digital map and realized that the only way back was the humiliating U-turn. I obeyed every following instruction right until I heard her self-satisfied words "Arriving at destination."
In the third chapter of Jonah 600,000 gentiles do what I should have done: the moment they are told to, they make an instant U-turn.
We can tweeze out of this narrative four examples on which we can model our repentance.