Cheaper by the Dozen is the charming biographical story of the efficiency expert and father of twelve, Frank Gilbreth, who lived in the early 1900s. His contribution to modern life includes fungible scaffolding, the touch typing system, and improving efficiency in countless procedures such as extracting tonsils, laying bricks, and language learning.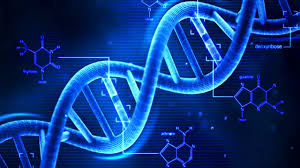 But he's most famous for his energetic brood of six boys and six girls, who from an early age were all tonsil-free prodigious polyglots, who could touch type, communicate in Morse code, and lay bricks with alacrity.
Many people wondered how he kept control of such a lively litter. The answer lay in the remarkable obedience of his children. The kids loved, trusted, and respected their parents, and never wanted to let them down. Being disobedient to their father was considered unthinkable. If you asked any of them why they were so efficient in their use of resources, so dedicated to self-improvement, and why they enjoyed being part of a large family, their answer would be simple: Because I'm my father's child.
Efficiency was in their genes. They were born into a family culture in which waste was deplored, economy was prized, and synergy was expected. These were the mores embodied and modeled by Mr Gilbreth himself. The children imbibed their dad's nature, his methods, and his values, much the way we do when we become children of God.
Christians long for holiness and strive for sanctification. And we do it because we are offspring of a holy Father. The longing for holiness is due to our new nature and our new Father.