As I type this, there are three ladies right next to me that are assassinating reputations.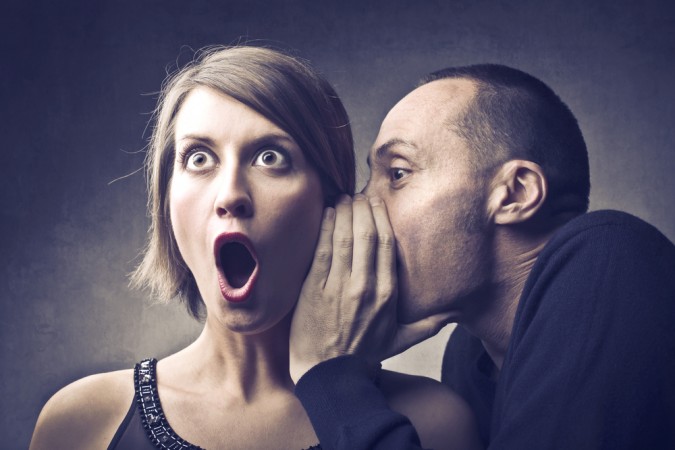 Some girl they all know can't keep a job. Another common friend is always complaining about everything. One of the girls' boyfriends is selfish, and his mother makes Jezebel look like the Proverbs 31 woman. They have probably talked about over a dozen people whom, if they were standing here in my place, would be in a puddle of tears. It is grossing me out. But now I'm thinking about my conversations over the past weeks and suddenly I'm grossed out with myself.
Gossip is seen as inevitable in our day and age. People are so bored with their own lives that they must talk about everyone else in order to have a conversation that lasts longer than 5 minutes. TV shows, Magazines and blogs use the word in their title as a positive.
Gossip is something that we all struggle with, but it is something we must fight as hard as the sins we deem unacceptable. Matthew 12:36 says "I tell you, on the day of judgment people will give account for every careless word they speak"; we must take it seriously and fight to kill this sin in our lives.
As I'm sitting here listening to these ladies, and rethinking my own careless words there are several truths about gossip that are coming to mind.