By now we've all heard of Chris Harper Mercer, the man who killed ten people on the campus of Umpqua Community College.
Can you imagine the despair in the room? Put yourself in the shoes of the students in that classroom as they watched their teacher drop. As the gunman shouted to the Christians to make themselves known! What would you do?
As a College minister I can't help but be deeply affected by it. Tragedy has struck yet another college campus. Just yesterday I talked with several students on their way to class, and asked them if they were to die tonight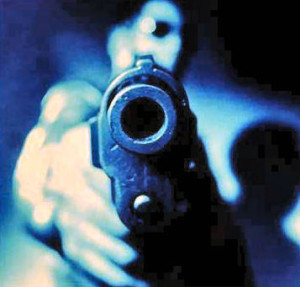 what would they say to God. Words like these are not scare tactics. We all are literally on the verge of eternity.
So many people are using this situation as a political tool. Some are calling for stricter gun control. Some say that the man specifically targeted the school because it was a gun-free zone. Others are blaming anti-depression medication as they say that all of the major shootings in the last few years came from kids who grew up taking drugs. It's obvious that the world is confused, is without direction, and is jumping to conclusions. As Christians we know that the only place to get the answers is the Scripture. I wish I could visit Oregon and spend a few days praying with students and bringing them the hope that they need.  We need to pray for the Church in Oregon to wisely know how deal with this situation. Here are some truths that we know when tragedy strikes.