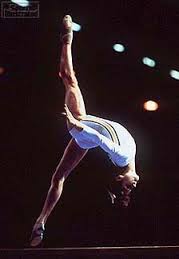 We usually think of perfection as an ideal for which athletes aim rather than a goal anyone seriously expects to achieve. After all, nobody's perfect. But that all changed at the Montreal Summer Olympics when a young Romanian girl achieved the impossible.
On July 18, 1976, fourteen-year-old Nadia Comăneci represented Romania in the gymnastics team event. Spectators watched in riveted silence as she confidently completed a mesmerizingly ambitious and astonishingly flawless routine on the uneven bars . . . until the instant her feet planted an unfaltering dismount, which generated an avalanche of applause. But the jubilation dissipated suddenly when her result appeared on the digital display: Comăneci's brilliant performance had scored only 1.0.
In gymnastics, a panel of judges rates each performance according to its difficulty, creativity, and the technical proficiency of its execution. The highest and lowest figures are discarded and the final score represents an average of the remaining numbers. The highest number a judge can give is a perfect 10, and every judge would need to give a 10 in order for the cumulative score to be 10.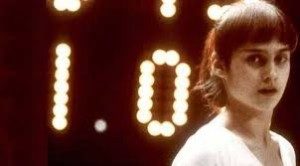 Because this is so unlikely, the electronic score board only allowed space for a single digit on the left side of the decimal point: the maximum number it could show was 9.9, which means it displayed Comăneci's score as 1.0 instead of the perfect 10 the judges had awarded for the first time in Olympic history. An apologetic voice over the public address system explained the error and the crowd roared to ovation.
Little Nadia was—gymnastically speaking—the world's first perfect woman.