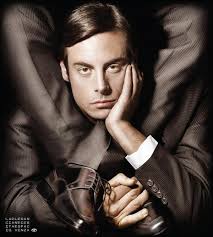 I once tried to visit Canada without lying. As a South African citizen I needed a visitor's visa to set foot on their delightful tundra. I was vacationing in Michigan with a friend who suggested it would be very jet-set of me to add Canada to my menagerie of passport stamps since the border was only a few clicks away.
The plan was to pop into the nearest coffee shop that wasn't a Starbucks, and pose for a picture with a moose or maple leaf or a live Canuck or something equally exotic.
The visa conundrum only occurred to us en route, but my friend assured me that they seldom ask for passports, and if I sat quietly they probably wouldn't ask me anything at all.
I rehearsed looking unsuspicious and American. As we pulled up to the border the guard cheerfully asked "Are you both Americans?" We paused as we considered any way to answer this truthfully without letting on that we were not both Americans. The pause became the answer.