Hamlet said it eloquently: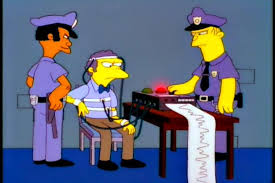 Doubt thou the stars are fire,

Doubt that the sun doth move,

Doubt truth to be a liar,

But never doubt I love."
It's not great theology, but makes a pretty rhyme. And the poem touches on a universal theme: what can we really believe for certain?
Doubt is a haunting reality in the lives of many churchgoers. Perhaps they are uncertain of  their salvation, or they question the veracity of Scripture, or maybe even at times doubt that there is a God. Are these doubters saved? Isn't the definition of a Christian one who trusts in Jesus? Can a person be a believer while maintaining disbelief or unbelief?
I find it helpful to distinguish between the variegated species of doubt that lurk in our hearts. B. B. Warfield acknowledged that when discussing doubt there are…
…shades of meaning expressed by our words: perplexity, suspense, distractions, hesitation, questioning, skepticism, shading down into unbelief."
Let's meet five doubters.
1. The Cautious Believer: Thomas
Doubting Thomas is, in my opinion, an undeserved moniker for this poor chap. Thomas was no unbeliever. He was a doubting believer, cautious to swallow a spoon-fed report proffered by his buddies. All he did was insist on the same evidence to which the other apostles were privy before they had made their incredible conclusion.
In Luke 24:36-39 we see the others were not exempt from skepticism either: "… Jesus himself stood among them, and said to them, "Peace to you!"  But they were startled and frightened and thought they saw a spirit. And he said to them, "Why are you troubled, and why dodoubts arise in your hearts? See my hands and my feet, that it is I myself. Touch me, and see. For a spirit does not have flesh and bones as you see that I have."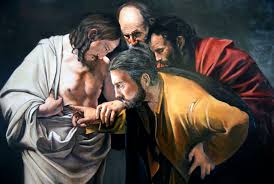 Thomas heard their report, but may well have concluded, "Maybe you thought you saw Jesus, but maybe it was a ghost, or some other a doppelgänger" (bear in mind Thomas was himself a twin who had no doubt experienced his fair share of mistaken identity scenarios).
Thomas should not have doubted. He had the OT Scriptures, the predictions of Jesus himself, and an eye-witness report. But his over-cautious hesitation to believe is a reaction many other true believers can confess.
How did you respond the first time you heard about the doctrine of election, or limited atonement, or women's role in the church, or a myriad of other difficult-to-swallow medicines?
What should our response be to such doubters in the church?
Jude 22 "And have mercy on those who doubt…"
The church should be a safe place for cautious believers to investigate God's word so as to grow their uncertainty into certainty.
2. The Confused Believer: John
Pop quiz: was John the Baptist an unbeliever? Um, no. He was filled with the Spirit, received direct revelation from God as a prophet, preached the Bible like he meant it, baptized countless multitudes (in fulfillment of prophecy), and identified Jesus as the Messiah only to be confirmed by the audible word of God and a visible manifestation of the Spirit, and then went on to be martyred for his preaching. Oh, and Jesus called him the greatest prophet in history.
But did John ever have doubts?
On one occasion John sent messengers to Jesus asking if he was indeed the Messiah or if the real Messiah was still en route. Wait, what? What kind of Baptist are you?!
John was just confused. The OT Scripture plainly teaches that the Messiah will rule the world in righteousness and justice from David's throne in Jerusalem and judge sinners with a rod of iron. And John—like a good premillennialist—sat patiently in jail waiting for his inappropriately irenic cousin to dethrone the Romans and usher in the kingdom.
He wasn't losing his faith in the Bible. He was confused.
Like father, like son, right? Zechariah heard from Gabriel that he would have a son, and he asked "How do I know for sure?" That response flummoxed the angel who really thought his very presence should be sufficient credentials. But Zechariah was perplexed as to how the word of God could be meshed with basic biology (barren octogenarians don't have babies).
This isn't unbelief or even disbelief, it's perplexity. Many homeschooled Christian kids find it easy to believe in a six day creation account…until their first semester of any course at any secular college. Then they come home with good questions that don't need to be met with reprimand for doubt, but rather patient reminders of the veracity of God's word. Jesus simply did a series of rapid-fire, prophecy-fulfilling miracles to remind John of Isaiah's predictions. That was enough for John.
The other three species of doubters are trickier to deal with, so we'll address them next week. Tune in on Monday for…
3. The Curious Asker: Nicodemus
4. The Convinced Attacker: Saul
5. The Committed Apostate: Hymenaeus