I came to faith in Christ when I was eighteen-years-old. I knew that the previous way I had handled dating relationships was sinful, and I also knew that I was not spiritually mature in any real way—and thus I was not ready for marriage.
So instead of finding a wife, I set out to find other Christians my age who were in love with Jesus, and who really wanted to maximize their singleness for the glory of God. We formed a group that was committed to NOT dating, so that we could be fully committed to serving the Lord in the church. Our pastor referred to us as—you guessed it—"bachelors till the rapture."
In fact, he (jokingly?) gave us a code of conduct to live by.
The idea is that this code would govern our behavior so that we could remain faithful to Christ as well as to the church. Last weekend I came across some old papers buried in a box in the garage, and found that code. I thought I'd reprint it here.
Before I do that though, here is a disclaimer. I know that rules don't transform the heart. If the ability to keep a vow is what made a man godly, then Saul would be a model citizen and Jonathan a treacherous deserter (1 Samuel 14). The truth is, godliness is seen in person's affections for Jesus.
Rules are like training wheels. They can serve to teach someone what they should and shouldn't love. But over time, as they train the affections, the rules themselves become unnecessary, and even an impediment to real godliness.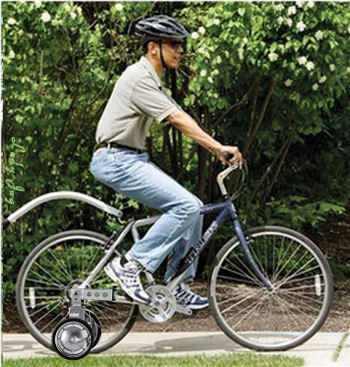 Yet despite that, I think the motivation behind these commitments was pure. They were designed to be a help to me and my friends; we are all young, new Christians, and very much in need of this kind of help. It is with that in mind that I reprint this list here:
Bachelors to the Rapture
Standard of Commitments and Values
Mission Statement: The purpose of this club is not to be bachelors until the rapture as the name implies, but to challenge young men to make commitments to high godly standards to strengthen their relationship with God while yet single:
Commitments:
The commitment to not date:
Identifying yourself as a bachelor till the rapture presupposes that you are not currently able to marry. Therefore it makes no sense to pursue a person for marriage! Instead, "I want you to be without concerns. An unmarried man is concerned about the things of the Lord—how he may please the Lord" (1 Cor 7:32).
The commitment to temperance
"And don't get drunk with wine, which leads to reckless actions, but be filled by the Spirit" (Eph 5:18).  This is a temptation that seems to particularly befall those who are young, single, and foolish.
The commitment to be chivalrous
A sign of maturity in a man is to interact with "older women as mothers, and with all propriety, the younger women as sisters" (1 Tim 5:1). Rather than avoiding girls or dating girls, we commit to honoring them as Christian men.
The commitment to be submissive to authority
Some people want to be bachelors because of the independence that comes with it. We recognize that this could be a spiritually unhealthy motivation, and so we make a commitment to be under the authority God has placed in our lives. "Children, obey your parents in the Lord, because this is right" (Eph 6:1).
The commitment to study God's word:
 A goal of this season of our lives is to become mature in how we handle the Bible. We want to grow in theology and thus usefulness. "All Scripture is inspired by Godand is profitable for teaching, for rebuking, for correcting, for training in righteousness, so that the man of God may be complete, equipped for every good work" (2 Tim 3:16-17).
The commitment to uphold and defend God's word
Weary of growing only in knowledge, we purpose to put our study of God's word into use. We want to evangelize the unconverted, confront the straying, and boldly declare the truth of the Bible to skeptics. "For I am not ashamed of the gospel, because it is God's power for salvation to everyone who believes" (Rom 1:16).
The commitment to obey Scripture
We will not be content with simply knowing the Bible—we want to devote ourselves to doing what it says: "If anyone does not obey our instruction in this letter, take note of that person; don't associate with him, so that he may be ashamed" (2 Thess 3:14).
The commitment to abstinence before marriage
Those in the world often assume that most singles our age are indeed sexually active. But we recognize the sinfulness of this apart from marriage. "Flee from sexual immorality!" (1 Cor 6:18).
The commitment to be committed to our church
As part of our desire to be under authority while also devoted fully to serving Jesus, we recognize that both our accountability and our validation in ministry best comes from the local church. There is a difference between a Christian Lone Ranger who is theologically dangerous and spiritually dubious, and the person who is maximizing his singleness for serving Jesus; that difference is perhaps most clearly seen in how the person relates to his local church.
10.The commitment to give God glory in all things
Understanding that all things gain their significance from how they glorify God, we purpose to live our lives constantly striving to glorify God in all things: "For from Him and through Him and to Him are all things. To Him be the glory forever" (Rom 11:36).
11. The commitment to be men of prayer
If a married person is allowed to temporarily take time away from his spouse for the purpose of prayer (1 Cor 7:5), how much more should the single be marked by a life of prayer? As Paul simply commanded, "Pray constantly" (1 Thess 5:17).
12. The commitment to flee from both flirts and flirting
To guard our hearts, we must guard the hearts of others we are around. We cannot allow idle words to harm the thoughts and affections of our sisters, and we must flee from those that would use words to tempt us—even in jest. "One must not transgress against and defraud his brother in this matter, because the Lord is an avenger of all these offenses" (1 Thess 4:6).
13. The commitment to pursue purity in our thoughts
The battle for purity is won or lost in the mind. "Finally brothers, whatever is true, whatever is honorable, whatever is just, whatever is pure, whatever is lovely, whatever is commendable– if there is any moral excellence and if there is any praise– dwell on these things" (Phil 4:8).
14. The commitment to put no vile thing before our eyes
We must guard the entry way to our minds if we are to guard our thoughts. "I will not set anything godless before my eyes. I hate the doing of transgression; it will not cling to me" (Ps 101:3).
15. The commitment to allow no vile thing from our lips
Impure speech reveals pride and a lack of effort in the fight against sin. It undercuts our testimony and shows a seriousness about our love for the Lord. Thus, "The one who guards his mouth protects his life; the one who opens his lips invites his own ruin" (Prov 13:3).
16. The commitment to be truthful in what we say
To demonstrate that we speak the truth about eternal things, we must pursue the truth in earthly things as well. "These are the things you must do: Speak truth to one another" (Zech 8:16).
17. The commitment to be a shining example of faith to older men
We understand that the Paul meant this as a challenge: "No one should despise your youth" (1 Tim 4:12). We respond to this challenge by being "an example to the believers in speech, in conduct, in love,in faith, in purity."
18. The commitment to pursue excellence in all we do
It is easy to stereo-type young men—especially those who are single—as slackers. Our culture expects less from them, and often settles for mediocrity. We reject that stereo-type. If something is worth using our time to accomplish, we commit to doing it with excellence "Whatever you do, do it enthusiastically, as something done for the Lord and not for men" (Col 3:23).
19. The commitment to be accountable to one another
A major danger of singleness is isolation (the corollary to the fact that God designed marriage because it is not good for man to be alone). We will strive to build spiritually strong relationships with others; these relationships will be marked by accountability and prayer: "Confess your sins to one another and pray for one another, so that you may be healed. The intense prayer of the righteous is very powerful" (James 5:16).
20. The commitment to learn to cook in case these commitments become permanent
"They served some for the men to eat, but when they ate the stew they cried out, 'There's death in the pot, man of God!' And they were unable to eat it. (2 Kings 4:40).
"As iron sharpens iron
We affect each other's lives;
We should strive to be razors
Not just plain old butter knives"