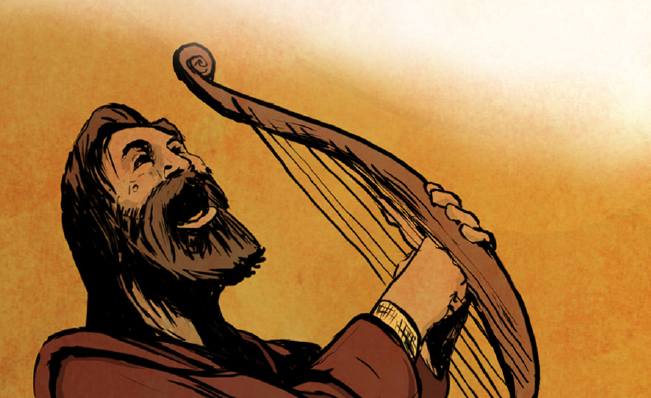 The book of Psalms begins with the pillars of God's authority and the reality of his glory. Psalm 1 tells us that blessing comes from wisdom and worship, while Psalm 2 describes God's authority while it gives a warning for those who would revolt against him.
Then comes Psalms 3–9. Here the book shifts focus, and begins to tell a story of glory lost and glory realized through the life experiences of David.
Psalm 3 introduces the first title in the book of Psalms: "A Psalm of David when he fled from Abshalom his son" (3:1; cf. 2 Sam 15–19). The psalm highlights many people who surround David (3:2, 3, 7, and 8). At the same time, David calls to Yahweh to awake, save him, strike the chin of his enemies and smash their teeth (3:8). As subsequent psalms detail, David particularly feels the burden shame, lamenting the loss of his glory while many enemies surround him.