Ministry is hard.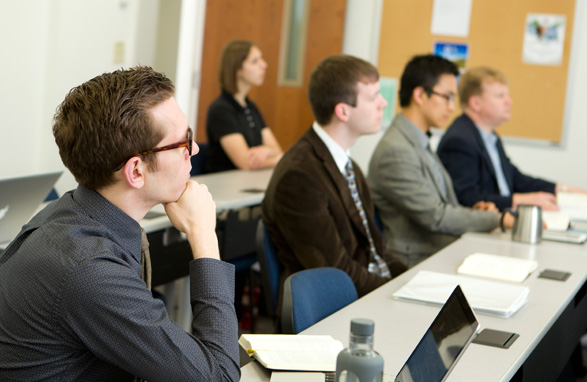 You're probably thinking, "No duh, Jordan." But there was a time that I actually thought that it was going to be easy. I'm prone to make the same mistake over and over again. When I sat in my pre-marital counseling, I thought that marriage was going to be relatively easy. Then, before we had our first child and we took our parenting class, I thought, "Man, this is going to be a piece of cake." And then there were times sitting in seminary classes that I thought, "Sounds pretty simple to me!"
But then I got married, and even though my wife is the most gorgeous and godly woman I know, I still can't stop from being selfish towards her at times, and despite the fact that I've listened to hours of Tedd Tripp's thoughts on parenting, I still struggle when my children sin against me, and even though I went to the best seminary in the world (yes, I know I'm biased), ministry is still incredibly difficult. Sitting in a classroom is one thing, but actually experiencing the ministry is another.
Recently, as I had the opportunity to teach on Luke 9:1-9, I was overwhelmed with the concept of giving glory to God in our ministries. How does God get glory from us doing ministry? For over a year Jesus had done everything, and it was going pretty well. Yes, He was almost killed a couple times, even in His own town, but thousands were being healed, thousands were having demons cast out, and, as you read the verses right after this section, you see that thousands upon thousands were following Christ so far that they didn't have food to eat and He had to feed the hungry crowd. Jesus was doing ministry perfectly.
And in these verses, He decides to step back for a time and sends out the twelve disciples to go do ministry for the first time.
Jesus didn't have to do this. He could have done it all. The Trinity could have decided before the foundation of time to never create humans or to not allow human beings to share in ministry, and yet God decided to not only create humans but for human beings to be the instruments He would use to bring glory to Himself.
And so, Jesus sends out the twelve, but it is quite obvious here that the disciples are completely dependent on Christ. We throw around the words "give glory to God" very often in the church, but I believe this passage actually gives us the opportunity to define this term a little better.  In fact, Jesus gives us three gifts that drive us to admit or dependence on Him and that ultimately allows Him to receive all the glory and praise.