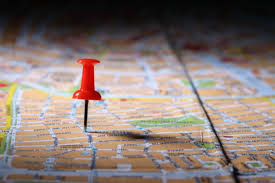 Some time ago my wife and I flew to Europe from our home in South Africa. We first had to take a domestic flight from Durban to the international airport in Johannesburg. Everyone on that domestic flight was appropriately dressed for the blazing heat and oppressive humidity of midsummer—shorts, t-shirts, and sandals. We were wearing jeans, boots, long-sleeved tops, and were carrying sweaters and snow jackets.
We disembarked at the uncomfortably warm domestic terminal and we made our sticky, sweaty way to the international terminal. That's when we started seeing more folk with the northern hemisphere in mind. It was easy to tell who was leaving and who was staying by their clothing. The travelers were not concerned about appearances at the airport because they would only be there for a few hours, and in a short while would be grateful for their warm clothes.
Why? Because they had set their minds on a European winter, not an African summer.
Can onlookers tell what your final destination is by the way you behave? Or do you live like this life is your final destination?