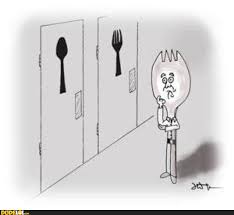 In November 2015 Glamour Magazine named, as its "Woman of the Year", Caitlyn Jenner. The audacity of this selection sparked a seismic social media commotion of polarized opinions about the magazine's bold move to name as its woman of the year… a man. Yes, Caitlyn Jenner, formerly Bruce Jenner, is a male.
His erstwhile fame was well-earned by winning the gold medal in the men's decathlon event at the 1976 Montreal Summer Olympic Games. His newfound celebrity comes from simply declaring that he believes he is actually a woman. What makes him a woman is that a) he says he is one, b) he dresses in feminine clothing and make-up, c) he had some cosmetic surgery to give his face the appearance of femininity. And that was enough to become a covergirl for Vanity Fair and so validate and celebrate his delusion.
If a man believes he is Napoleon Bonaparte, we recommend therapy. It would be a cruel joke for anyone to suggest putting him on the cover of Leadership Magazine as dictator of the year.
As followers of our compassionate Savior, Christians need to demonstrate a sincere compassion for people who are so confused about who God made them to be that they resort to cross-dressing. But that sympathy does not mean we should ignore what the word of God says about gender roles in the family, in society, and in the church.
I don't know of a biblical topic on which there is no debate, but women's roles are one of the most controversial. And of all gender-related matters, the question of women deacons is the one on which there is the most disparity of application in churches that otherwise agree on gender issues. Gender wars have no place in the church, because God has left us with clear instructions on the topic. But this is one issue that still causes great confusion.