Once upon a time there was a girl named Goldilocks…you know the rest. With her insufferable nonchalance for private property, she samples a hijacked bowl of loot and declares it overheated. The next was unappetisingly tepid. But the third offering was deemed to be just right.
Like our picky little porridge connoisseur, cosmologists who explore our planetary neighborhood have also encountered an unexpected unique state of copacetic conditions. Our pale blue dot of a planet is the only chunk of real estate we know of that boasts an inexplicably perfect balance of temperature, gravity, atmospheric pressure, galactic location, solar proximity, axis tilt, rotation speed, and countless other marvels of serendipity. In short, Earth is the only known habitat for humanity that can be confidently described as just right.
Cosmologists, despite their proclivity for abstruse nomenclature, refer to this unparalleled equilibrium rather quaintly as: "the Goldilocks Effect."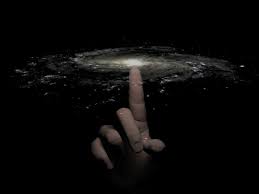 For scientists who don't acknowledge God's wisdom and power in creation, the Goldilocks Effect is merely a description of what is essentially a lucky break on a cosmic scale. But if I were an insouciant atheist physicist (say that three times!) there would be a more pressing question on my agenda than "How did things get just right?" And that is the question "What keeps it all just right?"
Yes, this primordial stew of life support ended up just right. But for how long?
What sustains this vital balance? The answer doesn't require the brain of an Einstein or a Hawking. The answer is in black and white (and red?) in the New Testament.
Exhibit A…