On 7 November, 2007, Trevor Arnold was piloting a Boeing 737 from Cape Town to Johannesburg when it experienced some technical difficulty a few seconds after takeoff. To be exact, its right engine fell off.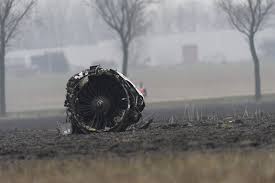 Mr. Arnold recalled from his training at flight school that it was a bad sign when engines start falling off your plane.
His job was simple: land the plane. But if it was just the engine that was gone, that would have been a relatively good day for Mr. Arnold.
During the incident, the aircraft also lost most of its hydraulics, meaning that brakes and steering were virtually non-existent. But that's not all. The whole incident took place in stormy weather with dangerously strong crosswinds. The outcome? Arnold maintained his composure, harnessed his training and instincts, and successfully landed the Boeing without anyone on board sustaining any injuries.
Many people refused to fly with that airline again but I booked my next flight on that airline with great confidence. This was the only airline that I knew for certain had pilots who could handle a plane in freak, catastrophic conditions. I know all pilots have to go through training and simulations, and all claim to be able to handle emergencies. But the only person in the world I know for a fact can do it, is Trevor Arnold.
Why? Because only Trevor Arnold's skills have been proven in real life.
Most passengers have no idea how well qualified their pilots are until their skill is proven in a trial by fire. And that's what the Apostle Peter said about Christians. No one knows their faith is genuine until that faith has been exposed to intense conditions and shown to be true under fire.
Last week we looked at the grand design behind fiery trials; this week we examine the results of trials.
THREE RESULTS FIERY TRIALS HAVE ON OUR FAITH…