I like to pack light, even for extended journeys. And I mean really light: one small carry-on backpack no matter how long the trip or how many climate zones I'll traverse. My wife calls it oddball asceticism, but I call it biblical minimalism.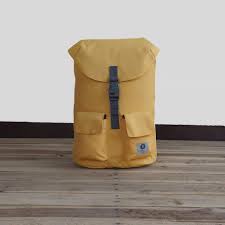 My penchant for paring down luggage belies my other, contradictory, tendency: hoarding. My overstuffed closets and erupting junk drawers evoke feelings of buyer's remorse from innumerable impulse purchases.
The one-bag exercise is a therapeutic routine to remind myself that what I need is exponentially less than what I own.
The average American house contains over 300,000 items. The community of modern minimalists I stumbled upon while researching efficient packing strategies strives to prune its inventory of possessions to three digits at most.
Minimalism is a revenant philosophy that was practiced by Spartans, Stoics, Buddhists, Piper, and our own grandparents who still wash their aluminum foil as a holdover from the imposed frugality of the Great Depression.
This quirky community is not into austerity or deprivation for its own sake. A minimalist may own an expensive possession, but only if adds value to his or her life. It's more about deliberate and intentional purchases versus the unbridled consumerism of keeping up with the Kardashians and getting an iPhone 6 when the 5 still works.
One minimalist I read confessed that he owns a $100 pair of jeans (label torn off), but notes that it is his only pair of long pants. I, on the other hand, have a stock of jeans that collectively amounts to more than $100, and yet the only one I consistently wear is my favorite (which, ironically is a second hand pair I was given). I also maintain an array of 50 shades of khaki pants like a washed-out rainbow in my crammed closet.
The media thrives on a following. It likes to tell us what is normal, whether that is a movie trying to normalize deviant sexual behavior, or a commercial inciting a craving for conformity to the latest fashion. Minimalism is a way of opting out of what the mass media dictates, and rather making choices intentionally.