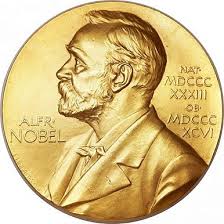 Swedish industrialist, Alfred Nobel, rocketed to fame and fortune by inventing dynamite. He envisioned its use as a boon for mining and construction, not as a gruesome weapon of war. Nevertheless, it was his military clientele that made him incredibly rich, a serendipity which he serenely accepted.
But in 1888 Alfred Nobel had an experience that would change his life. Thumbing through a French newspaper he came across his own obituary.
It was the day after his brother had died, and the journalist had evidently been a sloppy fact-checker. The obituary declared: 'Le marchand de la mort est mort' (The merchant of death is dead).
It went on to state coldly: 'Dr. Alfred Nobel, who became rich by finding ways to kill more people faster than ever before, died yesterday.'
You can imagine the mix of emotion Nobel must have felt—distress that the world viewed him this way, but relief that he was still alive to change how his real obituary would read.
That very day he decided to start a trust that would reward and honor those who strove to end war and promote peace, and for those who would ameliorate life on earth by striving for excellence in science, chemistry, economics, and literature. His misreported death was the birth of the iconic Nobel prize.
Of these prizes, awarded annually in Oslo, the most controversial and incendiary is the peace prize.
It differs from the other prizes in that it is never awarded posthumously, has no objective criteria, and can be awarded to those who haven't yet attained what they are striving for. For example, Henry Kissinger, Yasser Arafat, and Yitzhak Rabin all received the prize without achieving their goal of peace in the Middle East.