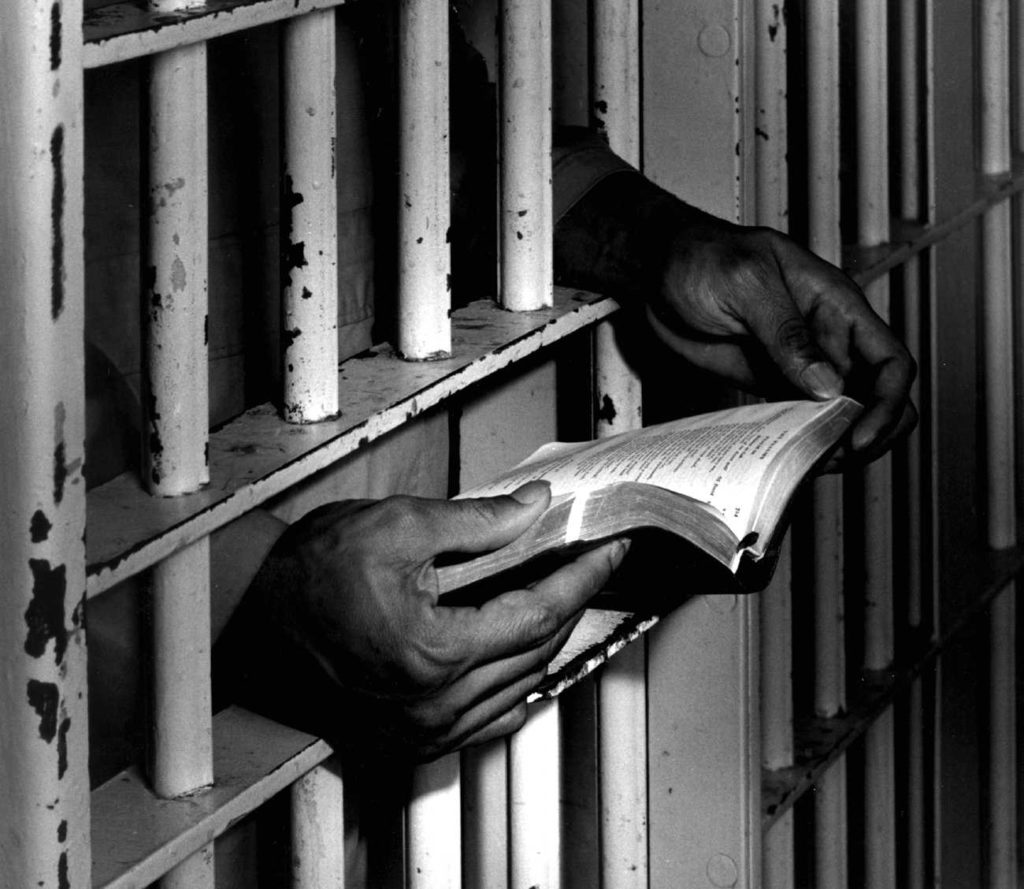 I have never been persecuted. Not really. Sure I've been called names, but my bank account and my health have not been affected in any way for being a Christian.
I recently did an informal (and most definitely unscientific) survey, asking people who they thought was the most mature Christian. Although I got many different answers, there was a trend. Most people pointed to someone who had suffered severe trials or even died for their faith.
It does seem that those who have been persecuted are more mature. They seem to evangelize more, to say no to sin more often and to be an encouragement to those around them.
Perhaps persecution is coming for all of us, but as of right now we just don't know too many Christians who are facing persecution. We hear of the bakers, florists and millionaires on TV losing businesses and TV shows, but we have a long way to go to experience what the "others" in Hebrews 11:36-38 who were even sawn in two for their faith and whom the world was not worthy of.
So does this mean that we in the comfort of capitalism can't grow in our maturity? Perhaps not to their level, but I think that by reading and meditating on their response to persecution can enable us to adopt their mindset, grow in our maturity and be ready to practice them when persecution comes our way.
There is no better place to go than Acts 4:13-31. By Acts 4, no Christian has yet been martyred, but the threat is obvious and real. They all saw their Savior get killed only weeks earlier and now they stand before the same Sanhedrin that sentenced Him to death. The apostles were about to face some serious persecution, but they were ready. And this first "trial" in Acts chapter 4 really prepares them to face horrible persecution later on in their lives. So here's five lessons we can learn from their persecution.
Persecution reveals man's blindness
If you're reading this blog you probably already believe in the depravity of man. You also believe that man is dead, and that he is incapable of believing without God opening his eyes. But persecution allows you to look into the eyes of blindness like few others. They simply will not believe. Here you have Annas and Caiaphas and others who by now have heard about Jesus' resurrection, tried to squash it, and yet thousands have believed. Peter and John heal a crippled man, preach a sermon and more get saved, and instead of believing the obvious, that Jesus is God, they dig down deeper and reject the obvious truth hitting them in the face. (Acts 4:16-17) They call the miracle "undeniable" and instead of repenting they respond by threatening the disciples. How blind do they have to be? And then I wonder, why do we continue to be shocked by the blindness of unbelievers? At least it seems that we are shocked by the fact that unbelievers are shocked by our beliefs. We literally believe that they are on their way to hell.  And we think this wouldn't offend them?
We act like we can convince them to be okay with our views about homosexuality, abortion, etc.  As if their acceptance of these truths depends on  our well-crafted sentences. Or through our flawless reasoning, we will finally be able to convince people to live with the fact that God will punish them for their sin. So much of their time is spent justifying their sin, and we need to realize that in this life they will never accept our arguments apart from the Holy Spirit opening their eyes. The Gospel demands that they admit that their whole identity, that everything they have trusted in and believed in is wrong.
This truth is even better portrayed in Caiaphas. Here he is with Peter and John standing before him. Weeks earlier they had run away scared and now were bold, preaching clearly and ready to die for what they have seen.
I can't imagine being in Caiaphas' shoes. He's justifying in his mind the murder of Christ, thinking that he had squashed Jesus to be forgotten forever. Now weeks later he's having to deal with an incredible claim, that these two disciples of Jesus caused a man who never walked in forty years of life to be able to dance! On top of that, they were claiming that Christ rose from the dead. He had two options, admit he killed God or become further blind and deny the obvious. Well, Acts 4:16-17 shows that they went with the latter.
Persecution teaches us that man is utterly blind and like a cockroach, will do anything to stay in the darkness.
Persecution pushes you to trust in God's sovereignty
You get the real sense here that Peter and John are absolutely fearless. They seem to not care about the consequences that might come their way. They know beyond a shadow of a doubt that the Lord can take away the situation if He wants. In fact, later on when they pray they don't even ask Him to take the threat away; the main thing they ask for is boldness to preach despite the threat.
When we face persecution or trials, we must also train our minds to recognize the fact that God is sovereign over it and obviously allowing it in our life. He has the power to take it away in a split second, and if he is choosing not to, we must realize that it is for our good. Persecution also causes you to realize that only God can open the eyes of the persecutors. All the miracles in the world weren't going to open the eyes of Caiaphas without God doing a miracle inside of him.
Persecution forces you to hope in Heaven
Peter's answer to the threat is telling. He says,
 "Whether it is right in the sight of God to give heed to you rather than to God, you be the judge; for we cannot stop speaking about what we have seen and heard."
Whether it is Daniel in the lion's den, Shadrach, Meshach, and Abednego, or the apostles, they all recognize one thing; nothing is worth disobeying God over. As Jesus said in Matthew 16:26 "For what will it profit a man if he gains the whole world and forfeits his soul? Or what will a man give in exchange for his soul?
In America we have it easy, there's no threat of death. But if and when persecution comes it will be an opportunity for Christians to be able to truly experience discomfort and perhaps it may cause us to truly value eternity rather than this life. But we don't have to be persecuted in order to learn this lesson. We can look at the fact that sin can't bring lasting happiness; we can also see that the lack of persecution can't give us what we want either. Peter had learned his lesson, that avoiding persecution through disobeying Jesus only brought pain. As our parents tell us to learn from their mistakes, in the same way, we can mature as believers by learning from Peter's failures as well as his successes; he learned to truly value heaven above this life and whom he ultimately needed to please.
Persecution makes you appreciate the church.
Life is hard. To see our culture shift so quickly is discouraging. Being friends with unbelievers is becoming more and more difficult. The workplace environment can be hostile.
Peter and John knew where to go after this trial. Acts 4:23 tells us exactly what they did as soon as they were threatened, "When they had been released, they went to their own companions and reported all that the chief priests and the elders had said to them."
Persecution drove Peter and John to closer fellowship with other believers. Suffering brings Christians together, makes them stronger and gives them a sense of unity. There is a bond that doesn't break.
Persecution reminds us that the best thing we can do for ourselves is to surround ourselves with other believers who will be there to encourage you when times are hard.
The church is an essential sanctifying grace in our life.  If it is true when there is persecution then it is true when there is a lack of persecution as well. During these times we are all the more vulnerable to put our trust in this life and need other believers to help us keep our eyes fixed on being with Jesus.
persecution teaches you to pray better
This is perhaps the greatest lesson I've learned from the disciples in this chapter. They recognize the fact that they cannot do this without the Lord's help. Their first thought is to go to be with others believers, and their next thought is to pray and their prayer is incredible.
They pray in Acts 4:29-30,
"And now, Lord, take note of their threats, and grant that Your bond-servants may speak Your word with all confidence, while You extend Your hand to heal, and signs and wonders take place through the name of Your holy servant Jesus."
They ask the Lord to take note of the threats but they don't ask the Lord to remove them, rather, they pray for increased courage. While it is not wrong to ask the Lord to remove pain and suffering; we know with confidence that the Lord can remove it at any moment and hasn't thus far.  So our prayers expand from the simple "Lord remove this from me" to praying that God would enable us to glorify Him through it, and use this trial not only to grow us but to encourage other believers and even lead unbelievers to Himself.
I'm thankful for believers who have suffered and have become examples for us to follow. We must not be shocked when the world hates Christ, and as a result hates us (John 15:18), instead we must be ready for when persecution comes so that we can please our Savior with our obedience and heavenly mindedness.