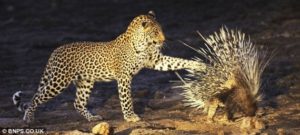 The conversation has often happened like this: "Hi pastor. I've enjoyed the worship at this church and benefitted from it. I like this and that. But, I just don't think I can stay. You see, there are too many younger folks and just not enough people my age." Sadly, it's something that not a few pastors and church planters have heard.
Now, on the one hand, such conversations evidence something wonderful. Christ is, indeed, building his church from the next generation. In the church I get to serve, few things are more thrilling than the fleet of 20-somethings following Christ, loving his word, diving into sound theology, and pouring themselves out for the church. And the more I speak with church leaders across the country, the more I hear of the same.
But more to the point: I often run into situations where seasoned saints avoid a church due to an age gap. Granted, some might be necessarily hesitant to plug into churches because of the irreverent, unbiblical tone too-often inherent to us youth (cf. 1 Tim. 4:12). But even then, seasoned saints should rethink avoiding such churches. The younger generation needs the older to hurry them out of youth. That's a fact innate to every sphere of life: the less experienced need the shaping of the more experienced. But for some reason, we often see a lack where, of all places, it should be most embraced; the church.
The area in which I pastor faces an interesting sort of demographic crisis. We have a situation something like that of various countries whose older generations have been wiped out by war and disease. The majority of the population where I live is young; between early 20's and early 40's. Naturally, a local church will mostly represent that demographic. Congregations in such situations face somewhat of a discipleship crisis. And one of the worst things for the older generations to do is avoid those churches.
For my older, seasoned brothers and sisters in Christ who might avoid plugging into a church because of few people their age, I would offer a few things for consideration.
Consider that normal Christianity means prioritizing the kingdom of God above all things.
"But if God so clothes the grass of the field, which is alive today and tomorrow is thrown into the furnace, will He not much more clothe you? You of little faith! Do not worry then, saying, 'What will we eat?' or 'What will we drink?' or 'What will we wear for clothing?' For the Gentiles eagerly seek all these things; for your heavenly Father knows that you need all these things. But seek first His kingdom and His righteousness, and all these things will be added to you. So do not worry about tomorrow; for tomorrow will care for itself. Each day has enough trouble of its own" (Matt. 6:30-34).
The call to prioritize the kingdom does not automatically mean seasoned saints must plug into churches full of young'ins. But it does mean that God's people are to live lives which demonstrate that our highest priorities are things involving his kingdom values. Because Christ has redeemed us, the spiritual things take primacy; the salvation of the lost, sanctification of the saved (including our own), discipleship, and the edification of the church. Christ appropriately assumes that his glory and our salvation are so wonderful, that it is reasonable for Christians to center their lives around making disciples over avoiding discomfort.
It's possible, among all ages, for our Christianity to be demographically centered over biblically centered. At times, we may be seeking the kingdom of self or comfort or easy relationships first. And I have no idea what it's like to be 70 and seeking the kingdom first. I'm sure it's hard. But I know that our God loves us so much that he can sustain us in such discomforts.
Consider that external differences are never legitimate biblical grounds to dissociate with others.
"My brethren, do not hold your faith in our glorious Lord Jesus Christ with an attitude of personal favoritism" (Jas. 2:1).
Perhaps we have never considered ourselves as struggling with partiality. However, it's possible that a hesitance to associate with someone for demographic reasons (or any external reason) is a form of sinful prejudice. We back away from a situation or people simply because they are not like us.
We can be glad that Jesus did not use that reasoning with us. "Yeah, you know, Father, these people are not really like Me. You know, their sin and all. And, I'm, well, impeccable. So, I'm outta here." Aren't we glad that Jesus did not think like that? If he did, none of us could be saved. External differences, including age, are unwarranted grounds for dissociation in the kingdom of God.
Consider that the older meshing with the younger shows something of the power of Jesus Christ crucified and risen.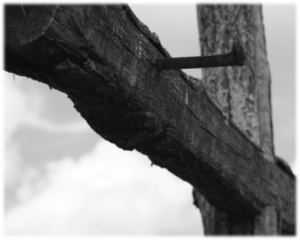 "But now in Christ Jesus you who formerly were far off have been brought near by the blood of Christ" (Eph. 2:13).
Dissociation on demographic grounds could be a form of failing to live in light of the gospel. Dunlop and Dever write, "There's nothing wrong with wanting to be with people of similar life experience. It's entirely natural…But if this is the sum total of what we call 'church community,' I'm afraid we've built something that would exist even if God didn't" (Compelling Community, 21). The death and resurrection of Christ means our associations completely transcend all things external. Our relationship doings ought to be mostly explainable only by the finished work of the crucified Savior.
Unless a periodic family visit, it seems like it's becoming less and less normal for a 60's something to be in public with a 30's something. But at times, seasoned saints should be answering the waitress' question, "Is that your daughter?" with, "Nope, it's my disciple." It's fine for us to enjoy the 55 and older time at the pool or gym, but not in the church. Christ died and rose to do away with neoterophobia (fear of younger people).
Consider that Scripture encourages us to search where we could sacrificially meet kingdom needs.
"Therefore I urge you, brethren, by the mercies of God, to present your bodies a living and holy sacrifice, acceptable to God, which is your spiritual service of worship. And do not be conformed to this world, but be transformed by the renewing of your mind, so that you may prove what the will of God is, that which is good and acceptable and perfect" (Rom. 12:1-2).
Motivated by his mercy towards unworthy sinners, Christ offered himself in our place as a God's acceptable propitiatory sacrifice. He has completed every ounce of labor to permanently annul our guilt standing before Almighty God. We will spend eternity with Christ!
Consequently, we get to offer ourselves in a small way back to him in worship. The way we do involves offering our lives as a living sacrifice. The idea here is that the process would often feel like sacrifice. It means decisions are made in which things like comfort might often not be the top priority.
I personally know of a couple in their 70's who offered themselves in a big way. They heard of a need among God's people on another continent. With the kids out of the home and commitments reduced, they sold their house and moved 10,000 miles away to serve the kingdom.
Romans 12 means that seasoned saints could, in some cases, intentionally plug into young churches. In fact, I would go so far as to say that some seasoned saints ought to speak with their current church leadership and pray seriously about leaving their churches in order to plug into other sound NT kind of churches which have a scarcity of grey hairs. Scripture encourages us to search where we could meet kingdom needs.
Finally, generally speaking, God calls seasoned saints to pursue discipleship needs (cf. Titus 2:3-5). This means that God's will for our older generation is to either be biblically discipling the younger or pursuing personal training to learn how to do so. If I intentionally avoid a younger demographic, I could be forsaking God's command to pursue discipleship. The younger generation needs discipling, not orphaning.
Consider that avoiding younger churches could cause anatomical imbalance.
"For the body is not one member, but many…If the whole body were an eye, where would the hearing be? If the whole were hearing, where would the sense of smell be?" (1 Cor. 12:14, 17).
In 1 Corinthians 12, Paul refers not so much to a diversity in age but spiritual giftedness. Even so, chances are, a church heavy on the 20-somethings could be a lopsided body. Completion is needed. Seasoned saints can help that by bringing spiritual-anatomical balance to the skewed body. A lack of body parts ought to motivate us to help with the completion.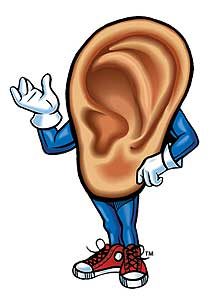 On the importance of a completed body, Dever and Dunlop write, "According to Paul, we need the whole body to preserve our doctrine, not just the part we're most comfortable with. We need people who are different from us to keep us faithful to the gospel" (42).
A couple of closing remarks are needed. First, it could equally be said that young people often gravitate away from churches filled with seasoned saints. They, too, have a responsibility to consider the aforementioned. However, Scripture might nudge seasoned saints a tad more to set the example.
Second, some seasoned saints might respond, "Well, you younger generations don't listen to us. That's why we are weary of your churches." No doubt, some of us in this generation have a bit of Rehoboam Syndrome (cf. 1 Kings 12:8). By nature of being young and sinful, we have yet arrived in being as teachable as we ought. So please pray for us. Be patient. And let not our lack of seasoning launch you out of our midst.
Third, a seasoned saint plugging into a younger church should also not expect to be in a leadership position immediately. Sometimes, individuals will approach a younger church assuming that age gratuitously grants the leader's chair. While younger churches will be grateful for the individual's desire to serve, it takes time for relationships and trust to be built. Plus, none of us are beyond the need of testing (1 Tim. 3:10).
Finally, for us younger church members rightly craving for more seasoned saints, recall a few things. First, God is sovereign over the "who" and "how many" are in our churches. This is something we simply cannot control. Second, God cares deeply for the spiritual health and holiness of his churches. He is not turning a blind eye. Third, we can still benefit in these demographic crises because sanctification is less a product of demographics and more God's sovereign work through the means of grace. Speaking of which, fourth, we can experience great growth by plugging whole-heartedly into our churches, intentionally profiting from the teaching and discipleship. "I understand more than the aged, because I have observed Your precepts" (Ps. 119:100).