In the sixth grade I decided I wanted to be a diplomat. I wasn't sure what a diplomat did, but one of them had a daughter who was in my class; her name was Calin. She spoke with an exotic accent, she got to translocate to a new country every few years, and the best part, according to her, was that her family had diplomatic immunity.
"What's immunity?" I asked. She went on to patiently explain that immunity is like when you get a shot in your arm so you can't get the flu. Other people can catch the disease, but you can't, because you are now immune to it. Similarly, diplomatic immunity meant that Calin's whole family was immune from getting into trouble of any sort.
Calin jovially boasted how her dad could do anything he wanted, break any law, park where he desired, and wouldn't get a traffic ticket nor go to jail. You can see how this job would appeal to an eleven year old. I had found my vocation. I would happily take a shot in the arm for that superpower any day!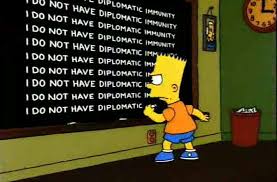 It never occurred to me that Calin didn't quite understand the immunity issue until one day when the teacher left the class with explicit instructions to keep quiet and keep working. Upon her return she found Calin out of her chair and chatting away to a friend. As the teacher tugged her by an ear and led her out of the classroom, the last thing I heard her say was a plaintive squeal, "But I have diplomatic immunity!"
Representing your country as an ambassador certainly comes with privileges, but it also brings major responsibilities. Which is a concept with which all Christians should be familiar.
Consider these aspects of our role as ambassadors of Christ…
2 Cor 5:20 Therefore, we are ambassadors for Christ, God making his appeal through us. We implore you on behalf of Christ, be reconciled to God.
To live in the name of Jesus is to represent him in everything you do. You are his ambassador, his representative.
When Jesus ascended to Heaven he sent his Spirit to dwell in his church (John 16). And we became the living witness of his love and truth and light to this dark world. God could have engineered a salvation plan apart from human participation—a gospel message revealed in the stars—but he didn't. God chose instead to employ human ambassadors to "make his appeal through us."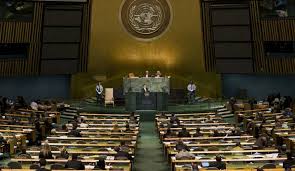 He appointed his children to live lives that embody the message he wants put on display.
There is no more compelling witness than a Christian whose lips carry the gospel and whose changed life backs up that message.
The responsibility to "implore" people "on behalf of Christ" lies with us, the body on earth. This imploring comes in the form of preaching, teaching, writing, one-on-one friendship evangelism, media proclamation, and any other channel we can muster for the cause of the gospel.
This is why we always need to proclaim the "whole counsel of God" (Acts 20:27). A diplomat doesn't have the luxury of editing his nation's foreign policy to suit his personal opinions. He is abroad at the behest of his government, to serve at the pleasure of the president. Likewise we must take every word that has been breathed out by God, and pass it on, good news, bad news, and all.
With this ambassadorship of his name comes tremendous privileges such as salvation, adoption, prayer and protection. But bearing the name of Christ also comes with responsibilities. Once you move into the embassy of his name, you don't get to live like you did before. You are dead to yourself and alive to Christ. When you take on the name of 'Christian,' you take on the responsibility to live for Christ.
Is Jesus your Lord? Did he save you from your sins? Then why don't you live like it? Live in his name. Represent his reputation, his will, his priorities, and his desires.
Or drop the name!
In the end our mission is to please our king. And we all long for the day we receive the ultimate honor, "Well done, good and faithful servant."