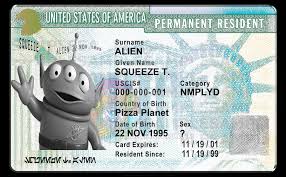 "I'm an alien, I'm a legal alien, I'm an Englishman in New York." That oddball 80's hit single by Sting could have been the soundtrack to my experience as I arrived at JFK airport in 2000. Coming to America as a South African on a student visa, I was greeted at passport control by a sign indicating the narrow way—US Citizens Only—and the broad way, marked unblushingly, "Aliens." Yes, the US customs considered me a foreign invader of sorts. But at least I was legal.
To obtain the coveted status of legal alien to the promised land of the free and home of the brave, I had to jump through a series of bureaucratic hoops of fire designed to intimidate anyone not dead set on obeying American law.
The process included comprehensive background checks, police clearance certificates, fingerprinting, interviews, proof of insurance, surety of a $17,000 deposit, and a hefty admin fee charged in USD but paid in my country's languishing currency. I was eventually awarded a three year "F-1" study permit. I was permitted to work on campus, 20 hours per week. I legally and painstakingly obtained a social security card, bank account, and driver's license. I never once availed myself of the welfare food stamps I was entitled to (since I was living below the poverty line) because I didn't want a government hand-out I hadn't earned.
When I wanted to remain in the country for another three years to complete a second degree, I had to go to the consulate in Canada and re-apply from scratch (and again pay the then heftier fee), despite by then being married to a US citizen.
All that to say I find it difficult to sympathize with people who enter any country illegally.
I'm not talking about refugees fleeing persecution who have been invited in—"Send me your huddled masses" and all that. But when a person crosses the border illegally, they also cross a line God drew.
Romans 13:1-2 Let every person be subject to the governing authorities. For there is no authority except from God, and those that exist have been instituted by God. Therefore whoever resists the authorities resists what God has appointed, and those who resist will incur judgment.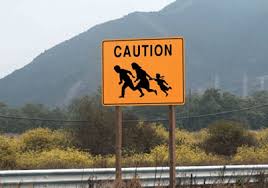 South Africa is a magnet for illegal immigrants. We are an Elysium for physically famished, economically asphyxiated, and politically browbeaten Sub-Saharans from Mozambique, Zimbabwe, and Malawi. And our church has had to deal with the ethics of helping brothers and sisters in Christ while concurrently honoring our government's laws.
Now that my position on this issue is established, I'd like to challenge myself and the Christian community to cultivate sympathy for people who find themselves in legal conundrums that are difficult to resolve.
As a dad, the drive to feed my family and provide a safe and healthy environment for my kids is an instinctual drive hardwired into my very soul. God reserves a soft spot in his heart for widows, orphans, and foreigners.
Deuteronomy 24:17-18 "You shall not pervert the justice due to the sojourner or to the fatherless, or take a widow's garment in pledge, but you shall remember that you were a slave in Egypt and the Lord your God redeemed you from there; therefore I command you to do this.
Of late the news has been broadcasting, on the one hand, a lot of grandstanding generalizations about the character of foreigners, and how bigger walls will fix the problem; and on the other (left?) hand, rhetoric advocating legalizing illegals with impunity. Neither extreme is helpful.

This post isn't my attempt to spawn 2c of unsolicited opining from a remote corner of the world; it is just a reminder that being a stranger in a strange land can be bewildering and Christians are sympathetic, compassionate people.
We can treat a person with dignity and respect, while shepherding him/her toward a conscientious decision to obey the law. And in our discussions and debates on the issue we can maintain a godly compassion in our demeanor and diction.
I'm not saying we should condone sin. We need to hold the right view in the right way.
I'm all for justice. I just don't have to be mean about it.
(I highly recommend this helpful pastoral perspective on immigration posted by Nate).