"We don't retreat, we advance," he said smugly. It has become popular for some churches to promote their men's retreat as a "men's advance." Cute to some, cheesy to others. And I'm all for using good diction to inspire confidence, or whatever. But I'm just as comfortable calling what our elders do three times a year a retreat, because I am well schooled in the art of war. No, not Sun Tzu's classic worldview manual, but rather Mel Gibson's expert tactics in Braveheart.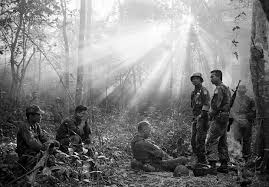 The difference between a surrender and a retreat is what happens afterwards. To cry uncle by waving the white flag of surrender is an admission of defeat. The result is capitulation and capture, with the concomitant humiliation that besets the conquered. A well-timed retreat, however, can be used to regroup, refresh, and refocus a beleaguered band of brothers. What follows this type of respite is a newly energized deployment into the fray of battle with higher odds of victory.
Every four months the elders of our church block off three days to retreat from the workaday flurry of life. One of those is spent out of town, just us; the other two are at a local venue so we are back with our families by sundown each night.
Here are four benefits we enjoy from this discipline.
Focus
There is just something about being away from one's familiar surroundings that stimulates fresh ideas and creates an innovative environment.
You could select a few topics for discussion and prayer that need more time than a regular elders' meeting can afford. You may decide to bed down your team's understanding of eschatology, or iron out a philosophy of music ministry, or kick around ideas for reaching more people in your community with the gospel.
We recently took a whole retreat to learn about, discuss, and formulate a policy on how to counsel people dependent on anti-depressant medication. This was a discussion that simply could not be done over e-mail or as one of eighteen other items on a regular elders' meeting agenda.
Fruitfulness
A breathtaking amount of work can be cranked out in retreat sessions. We keep talking over coffee breaks, lunch, B-B-Q dinners, and late into the night. At a regular meeting I wouldn't press an issue that is less important than other items on the agenda. I'd feel constrained by time (we generally make midnight the pumpkin hour, whether we are done or not). But at a retreat there exists the luxury of pursuing a line of discussion that may prove fruitful, without the same pressure of moving on to the next issue.
Fellowship
I don't mean chilling around a campfire singing kumbaya. I'm referring to real fellowship (koinonia) in the Spirit. Elders, just like all other Christians, need to share their struggles, confess sin, encourage one another, enjoy being prayed for, and bear one another's burdens. Like coals in the fire, being in a huddle of synergistic camaraderie helps keep the flame of enthusiasm alive.
Fun
Judging by the late (and early) hours that people call us, the speed at which people expect their e-mails to be answered, and the number of obligations elders are required to juggle, I sometimes feel that the average congregant wouldn't be surprised to hear an elder proclaim in Schwarzenegger's accent:  "I'm a cybernetic organism. Living tissue over a metal endoskeleton."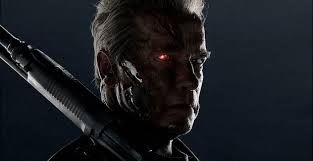 Believe it or not, elders are people, not machines. They need rest and relaxation and friendship and fun. Spending time together joking, laughing, hiking, or watching sport can be a rejuvenating salve to counteract the emotional stress of relentless counseling, sermon preparation, admin tasks, and other responsibilities. Some elder teams I know cycle together, enjoy paintballing with/at each other, play golf, or do office-Olympics events.
I have found laughter is a relationship adhesive and stress remedy that has no substitute (Prov 17:22). Having fun together helps forge camaraderie essential for survival in the trenches of ministry. We try sharing at least one meal together where talking shop is off limits.
Churches should consider sending their elders on retreats if at all possible. It's a way you can apply the "let them do this with joy" part of this important injunction…
Hebrews 13:17 Obey your leaders and submit to them, for they are keeping watch over your souls, as those who will have to give an account. Let them do this with joy and not with groaning, for that would be of no advantage to you.
If you are an elder, please share what you've learned about the value of retreats.