Welcome back for the final installment of Addressing the Dressing!
So far in this series, we've discussed what modesty means in the Scripture, what elaborate hairstyles were associated with in Roman culture, and discussed the key biblical texts associated with "modesty" in the Bible.  In the previous post we set up the theological framework for, and briefly discussed, a general principle that covers a wide gamut of clothing/fashion related questions:
Avoid any reasonable degree of self-induced nakedness.
That's definitely not the thorough discussion many may have been expecting or wanting, but it does work in giving a general orientation to this discussion.  If clothing bears skin or appears as skin, avoid it and move in a contrary direction.  Flee from the kinds of revealing, sensual or sexually-charged clothing that has become "normal" in contemporary culture.
Having dealt broadly with the issue of clothes, we now turn to the second (and final) issue.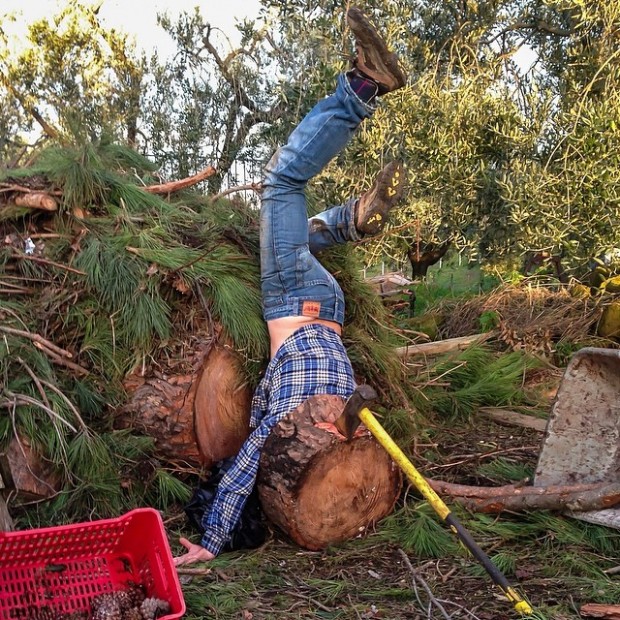 Causing a Brother to Stumble

Again, this is going to be simpler than you expect.
Point 1: It's all right to dress fashionably:
Dressing in a way that covers up one's nakedness is not synonymous with dressing like you're from a previous century, or wearing some form of modified tarp, or avoiding all make up.  There's nothing wrong with being beautiful, and there's nothing wrong with dressing in a way that accentuates your beauty or makes you feel beautiful/feminine.  By all means, do your hair.  Wear makeup.  Buy clothes at whatever stores you want with a mind for being properly modest with your clothes; don't buy clothes for the purpose of flaunting your wealth or having other women recognize your brandname clothes and covet your closet.
Dress fashionably and beautifully.  Just don't forget to stick with the points in the previous post and avoid any reasonable degree of self-induced nakedness.   When in doubt, cover it up. It's not like there aren't fashionable contemporary options available for girls who want to cover up and yet avoid re-purposing curtains and potato sacks.  Almost every brand of clothes has multiple options for fashionable clothes that avoid any reasonable degree of self-induced nakedness.
The whole "modesty equals frumpy" idea is the "teachings of demons" that Paul was talking about in 1 Timothy 4:1.
It's…uh…in the Greek.
Point 2:  Forget your fears of "causing a brother to stumble":
In the light of the previous point, I know of girls who have been berated and shamed over dressing fashionably with an eye to aesthetics and have had hormonal guys complain and attempt to blame those girls for the guys' unhinged sexual lusts.  I can't imagine how frustrating it must be to be told that you're a big reason "so-and-so" is struggling with lust, especially when you're doing your best to cover yourself up and be above reproach.
Women in this scenario essentially take two approaches to the "don't cause a brother to stumble" problem:
a. They play the "it's not my problem" card and use that as an excuse to ignore a wounded conscience that convicts them that they do indeed dress in a way that's self-shaming.  The guys' lust isn't their fault, but these women do recognize, at some level, that they're dressing shamefully.
b.  They fall into the trap of trying to guess whether or not something will "cause a brother to stumble".  They want to wear this or that, but also want to do what they can to help their brothers in the Lord.  They try to anticipate the reaction of the opposite sex and often toss their hands up in frustration when that effort proves fruitless.  No matter how they dress, someone always finds flaw with it.
I got some ideas for women in both categories:
a.  For the women in category (a) – Avoid any reasonable degree of self-induced nakedness.
The previous post is important here.  If you dress in a way that willfully uncovers your nakedness, the problem isn't modesty; the problem is that (biblically speaking) you're dressing like a prostitute.  I'd like to refer you to the previous post if that seems excessively harsh.  When you dress in a way that uncovers your nakedness, there's a biblical category for that.
Now, this isn't to say that all complaints are valid and the minute some guy complains, you're automatically dressing like a hooker.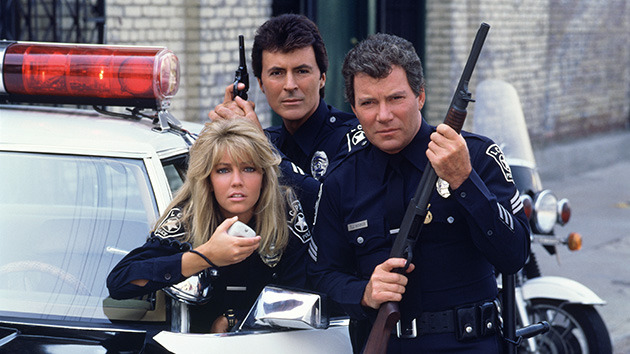 Not at all.  I'd suggest that women take their cues regarding appropriate clothing from other, more mature women in their lives rather than young and hormonal guys.  Learn the biblical principles, and then get some wisdom to understand what their application looks like.
Also, if you are dismissive of any suggestion that you may not be dressing appropriately, stop and consider the suggestion for a moment.  You may not be dressing inappropriately, but definitely let the Bible and your conscience be your judge.  That involves taking some time, searching the scriptures, and doing a little searching out of your own heart.  Don't just dismiss all comments or complaints out of hand.  When two or three people (or more) make comments about your dress habits, or if you find yourself getting mad or defensive at the mention of the topic of modesty, I'd dare suggest that there may be something worth considering for a moment.
b.  For the women in category (b) – Don't ever participate in any reasonable degree of self-induced nakedness.
If you have to stop and wonder "will dressing this way cause a hormonal young man to tempted with thoughts of sexual lust?" the answer is yes.
Write it down.
Some of the young men out there have self control and don't turn into donkeys in heat, sniffing at the wind, at the slightest provocation, but too many do.  Most of them have the wherewithal to not show it…much.  Your concern shouldn't be hypothetical lust, but covering your own nakedness with the Lord and your biblically-informed conscience acting as your guides, not your own hypothetical suspicions regarding the penchant for young men to set their minds on things they shouldn't.
But wait!  What about Romans 14?  1 Corinthians 10?  What about the weaker brother, or the passages that talk about causing a brother to stumble?
In those passages, what's being discussed are matters that are "grey" issues; issues where the Bible doesn't draw clear moral lines and the conscience of a weaker believer is violated because they don't follow the same moral standards as the stronger believer.  The conscience of a young man is not being violated in this scenario, but rather a young woman is violating her own conscience (or the conscience of other women) when it comes to matters of clothing.
The real application of those passages here would be in not judging (as spiritually inferior) a woman who dresses differently than you .  The matter of clothing is in fact a grey issue, but it's a grey issue between women.  Guys need to avert their eyes from things that tempt them (i.e. Job 31:1; Matt. 5:27-30) and ladies, both young and old, need to avoid any reasonable degree of self-induced nakedness.
But wait again!  What about bathing suits?
Avoid any reasonable degree of self-induced nakedness.  That means "cover it up".  I'm TRYING to avoid making a list of rules!   Wear a t-shirt and a swim skirt over your bathing suit.  Wear a wet suit.  Wear whatever you need to wear to avoid any reasonable degree of self-induced nakedness…Heck, wear under armor or even over armor.
But wait AGAIN!  What about context?  Do different contexts have certain allowances?
Avoid any reasonable degree of self-induced nakedness.  That means "at church" and "at the beach" and "when you're in a wedding party".  Do whatever is realistic in order to avoid any reasonable degree of self-induced nakedness.  It might involve an uncomfortable conversation, or bystanders may wrongfully assume that you're ashamed of your body, but don't violate your conscience for the sake of social convenience.
Do whatever you need to do.
Get a retro 1920's swimsuit and make a joke of it.
Who cares!
So, the bottom line is cover it up.
No, I'm not going to give any more pictures or examples.   I'm sure a few people who have got this far in the post have already analyzed and dissected it.  I'm sure that a few hearts have been tempted to either judge me for my standards or create a list of rules based on the singular image above…so I'm now going to give the most cautious direction I can think of with regards to looking for examples.
If you want some direction, look at the remaining royalty in the world.  Read The Royal Order of Sartorial Splendor or even better: the Royal Hats blog.  Sure, a blog about royal millinery mainly has photos of royals when they go out on formal occasions.  That being said, its' not a horrible idea to follow royalty when it comes to looking for general guidelines on how to dress.  I say this because the remaining royalty in the world have no shortage of 2 things:
a.  Money.
They can afford whatever they want and wear nice/expensive clothes.  They don't just run off to thrift stores and buy whatever is cheap.  They buy whatever they want, regardless of price (generally speaking) and they dress respectably and elegantly…or in a "courtly" manner.  I believe that word has already come up in a previous post!
b.  Personal advisors.
In other words, they never dress shamefully because they represent nations and there are plenty of people making sure that they dress and act with the appropriate decorum.  Royals define the term "class", so if you want to dress "classy", keep abreast of how royals dress.  They're generally fashionable, but they don't follow typical Hollywood fashion trends.  They're not a perfect standard, certainly, but they're also a relatively decent one.  If you don't like how they dress, that's fine.  Copy the principles behind their style and make it your own.
And thus concludes another long series of mine!
I hope it's been somewhat helpful!
Also, if you think of questions regarding the 9 million specific scenarios I didn't address, ask away.
I'll try my best to keep up.