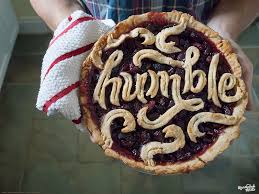 In elementary school I was really bad at playing soccer. But my school tried to be inclusive and didn't want any kid to feel left out, so they had as many teams as there were players.
The coveted "A team" was kitted out in glamorous, white, satin shirts and shorts with golden trim, while the rest of us had itchy yellow and brown shirts. But at least we got to play. I was too maladroit to qualify for the talented B or promising C team, or even the undaunted D team. No, I was cast down to the freakish menagerie of hopeless misfits known as the E team.
We seldom actually played games since few other schools even had an E team, but when we did, we played our uncoordinated hearts out!
The upside of being on a team—any team—was that you got to go on the annual soccer trip by train to play a rival school in the faraway shire of Greytown. When our E team arrived for our match there were no opponents to play; Greytown didn't have an E team.  They quickly assembled a team to play us. I think they drafted the chess team who was there to spectate. After a grueling, dramatic game, we managed to beat the hodge-podge team by two goals.
I remember on the trip home the A team was pretty despondent because they had lost all their games. But our E team was in high spirits. We came, we saw, we conquered. And we let everyone know about it.
In hindsight, I cringe at the thought of how annoying our hollow boasting must have sounded to those with real athletic ability and undeniable talent. I sometimes still think of that spectacle of my utter lack of self-awareness whenever I am tempted to be puffed up in the presence of my Savior.
Here are three ingredients in the recipe for humble pie so you can cultivate humility in the presence of true greatness…
True greatness modeled
Luke 9: 43 And all were astonished at the majesty of God. But while they were all marveling at everything he was doing, Jesus said to his disciples, 44 "Let these words sink into your ears: The Son of Man is about to be delivered into the hands of men."
Let these words sink into your ears: The Son of Man is about to be delivered into the hands of men!
Consider also Philippians 2: 5 Have this mind among yourselves, which is yours in Christ Jesus, 6 who, though he was in the form of God, did not count equality with God a thing to be grasped…8  he humbled himself by becoming obedient to the point of death, even death on a cross.
The incarnation is the ultimate model of true greatness. We are never more like God than when we are humble.
This is the first ingredient in the recipe for humble pie: we must recognize the model of true greatness.
When you sacrifice an agenda that shows yourself as great, in order to show God as great, then God rewards you with honor from him, which outweighs any type of honor this world offers.
Are you a traitor to the cause of Christ by hording glory and honor for yourself? Do you brag about your gifts? Show off your knowledge? Serve just to be seen? You might be in danger of missing true greatness altogether…
True greatness missed
Luke 9:45 But they did not understand this saying, and it was concealed from them, so that they might not perceive it. And they were afraid to ask him about this saying.46 An argument arose among them as to which of them was the greatest.
A major ingredient of humble pie is acquired simply by noting the context of this discussion. Jesus has just revealed his true glory at the Transfiguration, and then he effortlessly cast out a demon… and they are trying to work out who is the greatest.  That's like blades of grass in a Redwood forest arguing over which one is the tallest.  Who cares?! You're in the presence of true greatness.
Someone once said "The smallest package in the world is a man wrapped up in himself." The apostles were twelve small packages, each with a self-addressed label.
How about you? In your ministry, are you willing to let credit for your effort be overlooked, unappreciated, or even hijacked by another? Or do you vie for recognition that you are great?
"Are you saying I shouldn't ever apply for a job or ask for a chance to teach in home group?" you ask. No, I'm not saying that, but I am glad you asked…
True greatness mandated 
Luke 9:47 But Jesus, knowing the reasoning of their hearts, took a child and put him by his side 48 and said to them, "Whoever receives this child in my name receives me, and whoever receives me receives him who sent me. For he who is least among you all is the one who is great."
Jesus skillfully realigns the apostles' desire for greatness. And the handy prop he uses is a child. I imagine this grubby little street urchin, Billy, lurking in the shadows when suddenly Jesus pulls him into the spotlight. The apostles shuffle their feet nervously while Jesus gives a look that says, "Stop drawing up a kingdom flow chart and do something useful like playing catch with Billy."
To receive a child means to accept, welcome, pay attention to him or her.
We don't need to become like a child – Billy is not the model; he is the means to true greatness. Jesus is saying that true greatness is when you pay attention to those that bring you no status, no profit, no personal benefit.
Paul said it this way in Romans 12:16 "…Do not be haughty, but associate with the lowly."
So does God want me to think I'm a nobody?
No, God wants you to stop thinking about yourself all together and get Billy a cookie.
I challenge you this week to stop thinking about yourself, and start looking out for the interests of others, especially if you will get no recognition, appreciation, or any other benefit from man. Because it is that type of person God sees as great.