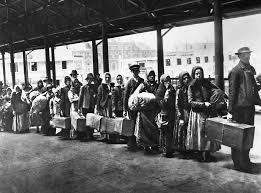 So, I have never done this before, but I just received an e-mail from a friend who is a politician in the USA, and I punched out a quick reply that I thought I'd post here for your comment to help me think through the issue of refugees, immigrants (legal & illegal).
Disclaimer: I am not American, but am married to one and father of four of them, so I have a keen interest in what happens on the other side of the pond. Naturally, I am removed from all the nuances of the debate, which is why I'm hoping your comments can help elucidate the issue for me.
Another disclaimer: I typed this out 20 mins before the blog went live, so it hasn't even been proofread by my editor!
Hi Clint,

Have you blogged on the U.S. refugee crisis? If not, are you able to share your thoughts? I'm conflicted on role of church in U.S. versus role of government in this situation. Generally supportive of recent measures to limit refugees based on national security. But empathetic to arguments on the other side. Thoughts?
My reply…
Here are some thoughts off the top of my head:
On one hand, every country has the right and perhaps even duty to protect its way of life and maintain a certain degree of homogeneity. When I visited Bhutan I was struck by what the extreme version of that philosophy looks like. Even visitors are not allowed to be anywhere without a government approved travel guide, and there is a $500 a day tax on all tourists! But, consequently, their culture and way of life is quite pristinely preserved.
Also, let's not jump at shadows: President Trump's policies are not exactly draconian or unprecedented. From Reagan to W the level of accepted immigrants stayed pretty level. This "new" policy is just a reversion to that mean, right?
On the other hand, America has a longstanding, long-admired reputation in the "send us your huddled masses" tradition. Political support for a welcoming, compassionate foreign policy isn't exactly a Christian duty, but it certainly sits well with we who subscribe to the Good Samaritan 'who is my neighbor?' ideal.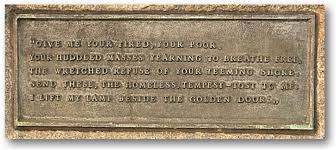 That said, I believe it is perfectly possible to hold a conservative political opinion of, say, limiting immigration on the basis of what leadership perceives is best for the country as a whole (economically, safety, etc.), while concurrently pursuing an active compassion toward foreigners, that the Lord brings across my path personally.
As one who lived in US for six years, legally, as a foreign student, I have little sympathy for illegal immigrants who circumvent the legitimate means of residing in the US.
But legal immigration is part and parcel of the American spirit. Unless you're a Native American, it seems pretty hypocritical to insist that those who live in the 50 states need to have come from indigenous stock. This is a reality I'm confronted with every day as a White South African; it's just more obvious when my non-indigenous ancestry is part of the national minority. Remember that South Africa is no stranger to ironic xenophobia–our population erupts perennially with violence against legal immigrants from neighboring countries like Mozambique and Zimbabwe, sparked by unemployment woes. And we also have our fair share of illegal infiltration.
If I meet an illegal immigrant in person, I can (and should) be compassionate, generous, helpful, and loving (à la Good Samaritan) without condoning their decisions, behavior, or religion. And I should guide them toward repentance if they are Christian, without taking it upon myself to make a citizen's arrest. But I can simultaneously  hold a political position that illegals should be deported, that a wall should be erected to prevent them coming in illegally, and even that the country should limit how many foreigners are permitted in as refugees, tourists, students, business people, etc.
Discriminating based on religion does seem anti-American, (though not necessarily anti-Christian), and yet a certain degree of national profiling sounds necessary to me, albeit politically incorrect. Let's face it, there aren't many Danish or Nepalese or Zimbabwean terrorist cells declaring a jihad on the Western way of life. In a sense, if I were an ambassador of the US, I would have no problem saying to the ambassador of certain countries: "Hey, I know that many good people come from your country to ours, but many active terrorists do too, so when you get control of the latter, we'll let more of you in here." I would make a great one-term president!
Am I completely off base here or what?
Clint.