Many times this year I would be sharing the Gospel with someone and all of a sudden it would dawn on me, "I can't believe I'm getting paid to do this!" It is an incredible privilege to be paid to be in full-time ministry, and its something that we should never take for granted. I learned so much in my first year and hope these lessons, (in no particular order of importance) that I am still learning, would be a blessing to you as well.
1. My seminary isn't the only seminary
I am on a staff full of people who have not attended my seminary. In fact less than 5% have. And it's a healthy church. A very healthy church. How could this be? The fact of the matter is that God is working all over the world, and through all kinds of people. He has raised up other churches and seminaries that are doing a wonderful job of training up elders, deacons and lay-people who love the Lord and serve Him well. While I would always encourage someone to attend the seminary I went to, I have to keep in mind that it isn't the only seminary that God is blessing.
2. My church is not the only church
It hit me one Sunday night when my pastor recommended a book, written by a pastor who's church was only a few miles away from ours. Why in the world would he do that? It was a big lesson for me. Pride would tell us that people are better off at our church, but there are other churches around us who love the Lord, preach the true Gospel, and have solid doctrine. Having a prideful mentality about where people should and shouldn't go to church is divisive.
3. If you only listen to one guy you will sound like a bad version of him
We all have writers and preachers that God has used in our lives in a special way. It's critical though that we expand our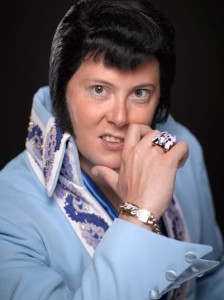 readership, and the sermons we listen to.
H.B. Charles says,
"I pity the congregation that only hears one preacher. And I pity the preacher who only listens to one preacher, especially if he is that one preacher! Sitting under the ministry of others will elevate your preaching. Listen to sermons by noted preachers. Read classic sermons. Hear respected preachers in person. Expose yourself to great preaching. The more, the better. Following various effective preachers will help you resist the urge to mimic any particular preacher. It is often said that there are two times a preacher wants to preach – when he hears a preacher who can preach well, and when he hears one who cannot."
It has been a blessing to realize that I'm not as good a preacher as I thought I was. Being willing to admit that and to welcome feedback has been a game-changer.
4. You need to be a go-getter
Things don't just automatically happen. Just like when you've grown up and don't have a parent to wake you up, in ministry, although the elders may have expectations, they are not going to direct you in what to do. You need to be the one to make the phone calls, meet with people, and get stuff done. No one is going to hold your hand.
5. Shut up
Just because your church doesn't do everything the way you think it should be done, doesn't mean you need to go and point it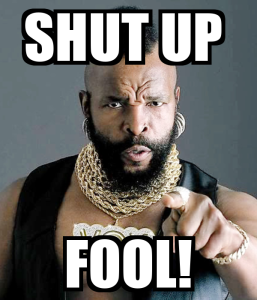 out right away or ever. God allows Joel Osteen to preach every single Sunday without killing him (a la Ananias and Sapphira) so what makes me think that I need to put a stop to everything right away if ever. Nothing in your church is as bad as Joel Osteen. If it is you're in the wrong church. Everything is not life and death. In fact, how many issues do I have that the people around me are putting up with out of love for me? We are called to "If possible, so far as it depends on you, be at peace with all men" (Romans 12:18). This begins with closing your mouth and knowing when to speak.
6. Encourage people
One thing I've learned from working on a staff, is that it can be easy to concentrate only on my ministry without taking the time to encourage people who serve in other areas. Its also easy to spend time always talking about issues rather than taking the time to talk about encouraging things you see in the church. People have feelings. If you're always Mr. Negative, not only will it be discouraging, but also people will stop listening to you. Taking the time to speak uplifting words not only pleases Christ but it causes people to look forward to coming to work and to church on Sunday.
7. Take risks (under the council of seasoned pastors)
Reaching people for Christ is daunting but it is also exciting. Don't be afraid to swing for the fences. Rely on faithful, godly men with years of experience to provide guidance and wisdom. I have tried a few things this year that didn't go so well and others that exceeded all of our expectations. It's easy to sit back and get discouraged by lack of numbers and converts, but we're called to labor in ministry (Col. 1:28-29).
8. Love your family
Taking risks and working hard is important, but as my professors would always remind us "you can lose your ministry and keep your marriage, but you cannot lose your marriage and keep your ministry". You don't realize the weight and busyness of ministry until you're in it. It's very easy to neglect the family, and to have a selfish mentality when coming home. As we've seen in many pastor's lives, even this past year, it's very easy to lose your family if you don't care for it.
9. You don't know everything after Seminary
I never took a class on how to deal with abortion, homosexuality, pornography, atheism, etc. I understand how to biblically defend why all these things are wrong, but having a conversation with someone who has just had an abortion, is a completely different thing. We never stop learning; we are never "ready for ministry". We are in constant need of the Holy Spirit and godly mentors in our lives that can shepherd us through difficult issues. My seminary training was priceless, but it is just the beginning of a lifetime of learning.
10. Pray in everything
It would be pretty crazy to labor in ministry without going to the only One able to change hearts and bring fruit for eternity. Many churches are built upon personalities and programs, but very few upon prayer. Only the latter makes an eternal impact. How foolish would it be to spend countless hours preparing for the harvest without asking the Lord of the harvest to work?